December 7, 2020
As if it wasn't hard enough being a child or young adult. On top of all the usual pressures of school, social media, friendships and hormone levels, this year's Covid crisis has really cranked up the stress-levels for young people. They may be mostly immune to the physical ravages of the virus but they have certainly suffered from its impact on the adult world.
School closures, limited opportunities to mix with friends and family or take part in sports and hobbies, new rules to follow, cancelled exams plus a widespread atmosphere of fear, mean that youngsters all over the UK may be looking to the future with uncertainty and doubt.
Ofsted Findings
According to a recent report by Ofsted, these restrictions have had a big impact on education, with children and young adults of all ages and abilities regressing and losing valuable learning skills. Some younger children, the report notes, have forgotten basic, practical skills such as potty training or using a knife and fork, while a proportion of older children have fallen behind in reading and writing.
Children with Special Educational Needs (SEN), it went on to say, have been particularly hard-hit by changes to their schooling and their lives in general. Some struggled to cope without access to external support from education and healthcare professionals while others lost essential communication skills due to reduced opportunities to socialise. One child who was mentioned as an example had forgotten how to use the PECS (Picture Exchange System) they'd been using quite happily at school for the previous two years.
SEN Tutors Echo Ofsted Reports
This trend for relapsing has also been noticed by specialist SEN tutors. Melanie B, who supports students with a variety of challenges including dyspraxia, ASD, developmental delay and ADHD, maintains that anxiety plays a large role in regression. "It has been very evident that the loss of structure and routine that school provides has resulted in a loss of confidence in many," she comments. "For some students, this has meant a complete 'switching off' to their learning."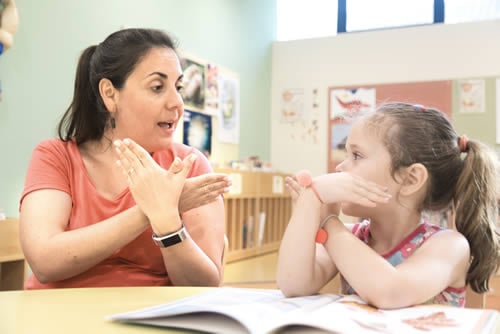 Another SEN tutor, John, who specialises in teaching English to children with complex needs, agrees. "Positive educational performance depends on three things – good teaching, good habits and confidence," he says. "Since Covid-19, all three have taken a bit of a bashing".
"Anecdotal evidence coming out of schools suggests that in the absence of well-tracked, social learning, many students are falling behind and not achieving their learning milestones," he continues. "This then exacerbates the social and emotional stresses of isolation. You have two negative spirals working on each other, social isolation and Covid stress combined with the loss of good learning habits. This leads to poorer motivation which feeds into poorer educational engagement – and so the cycle goes on."
Bansi, a specialist science tutor, well-versed in working with pupils with complex needs, adds, "Some of my pupils have found themselves being left to their own devices and expected to be self-managers without the help of a teacher or tutor. This causes problems because they need a teacher to reassure them that they are studying and grasping concepts correctly."
Jane T, who is experienced in teaching maths and English to children with a variety of physical and emotional challenges, agrees that the loss of face-to-face contact has been especially trying for kids with special needs. "When working alongside an SEN child, small issues that arise in a lesson can be read more easily and dealt with when teacher and pupil are in the same working space. Online learning is the best substitute but many kids have had to deal with something alien to them on top of their own, specific challenges."
Online Tuition May Be A Possible Option
There is a silver lining in this gloomy picture. Some children with Special Educational Needs (SEN), Ofsted points out, have actually benefited from being at home and have taken to online learning with such enthusiasm that they prefer it to the classroom.
These findings have been echoed by special needs tutors who have also had to adapt to virtual classrooms. "I have been impressed with how children with SEN have increased in learning whilst using online sessions because Covid shut down schools or stopped face-to-face sessions," says Jane W, a former headteacher and SENCO with extensive experience of special needs. "I've found I'm able to use about 6 – 8 different activities per session – all of them interactive and most of them fun!"
"Online tuition is a very visual way of learning and can incorporate small snippets of videos from experts in the field to engage and support each lesson," she continues. "I also use quizzes, challenges, searches, activities and e-book learning. My lessons are now much more dynamic, fun, diverse and interactive than they have ever been and because of that, the learning and engagement has massively increased."
James, a former SENCO and now currently working as a SEN tutor, who specialises in working with kids with ASD and a fan of using technology to boost learning, goes further. "This year has been a challenging time for all and especially for SEN students who rely on the familiarity of their educational settings and routine," he comments. "Not being able to attend school has had a negative effect on many, from primary to university students. Fortunately, for the student I am currently tutoring, I haven't witnessed any regression – in fact, it's quite the opposite! Possibly this is due to our daily, intensive sessions and because we stick to our schedule."
In Conclusion
Individual students, schools and families have dealt with Covid in different ways, but evidence suggests that establishing a learning routine will help children and young adults to maintain their skills and development, and also confidence (which is key!)