November 30, 2020
Our tutors have a wealth of knowledge and are dedicated to using their extensive experience and teaching skills to bring out the full potential of every child or young person who has a SEN such as dyslexia, autism, ADHD or any other type of SEN specialism.
As a parent of a child with dyslexia, you'll already understand how living with this learning difficulty can have a significant impact on your child's overall wellbeing.
Children and young adults with dyslexia often compare themselves to their peers which may trigger anxiety and a lack of confidence. Without support, the impact of dyslexia can be detrimental, long-lasting and may extend into the workplace and other aspects of his or her everyday life.
Getting professional support from a specialist SEN tutor, to help a child or young person with dyslexia, can make all the difference to his or her personal and educational development.
In the first of a series of new articles, we're sharing everyday insight provided by various specialist SEN tutors, which include practical tips, plus a few words of inspiration – to help parents or carers of a child or young person with a SEN.
Specialist SEN Tutor Anna's Top tips
Anna is a SEN specialist qualified tutor with QTS, psychologist (MEd, MBPsS) affiliated with the British Psychological Society (BPS) and accredited executive function coach. She has Qualified Teacher Status, a Master in Counselling and Educational Psychology, Executive Function Coaching accreditation and a Bachelor in Education. Here are her top tips:
Tip 1: If you are struggling to get into a routine with your child at home…
You can start by creating one daily habit that will push you closer to your goals. Once momentum happens you can add one more habit. It is important to reward yourself for following a routine and celebrate small wins.
Tip 2: If you are struggling to support your child with ADHD…
Check the child's Zinc, Vitamin D, Magnesium and Vitamin B6 levels, which are associated with ADHD (the same applies for ASD).
Tip 3: If you are struggling to support your child with autism…
Quote to remember for a bad day:
"Autism is part of my child. It's not everything s/he is. My child is so much more than a diagnosis." -S.L. Coelho
Tip 4: If you are struggling to support your child with dyslexia…
"Why fit when you are born to stand out?" – Dr. Seuss
Tip 5: If you are struggling with your child's focus and concentration
Encourage them to exercise and do sports. Exercise immediately releases norepinephrine and serotonin which play an important role in attention and focus.
Tip 6: If you are struggling with your child's behaviour…
Check the child's Zinc levels. Zinc is often associated with behavioural challenges. If the child has trouble sleeping, check their Magnesium levels as Magnesium is associated with sleep.
Quote to note: "Behaviour is communication. Change the environment and behaviours will change." – Lana David
Tip 7: If you are struggling with your child's sensory needs…
You can create a 'Sensory Diet' collaboratively with the child (ideally also with an occupational therapist, OT) which has a minimum of 10 ideas. Then you can create a Zip Bag with your child's favourite Emotional Regulators as a joint activity with the child. This can be accessed by the child independently, if and when necessary.
Tip 8: If you are struggling to remove your child from screens (laptops/ iPads etc)…
You can give your child firm instructions before providing them with screen time. This may involve collaboratively deciding when screen time is over. This can be aided by an alarm or timer.
You can tell your child that if they independently remove themselves from the screen, they will gain two points instead of one point towards their weekly chosen reward or pleasurable activity. You can then unexpectedly give them an extra point at the weekend just because they did so well by themselves. Specific praise after on task behaviour does wonders.
Tip 9: If you are struggling to develop your child's communication and language…
You can read Symbol Stories with the child from appropriate internet resources, based on their interests. These are Symbol Stories accompanied by words. It is highly recommended that reading the Symbol Story is followed by a pleasurable activity for the child. In this way the process of reading is associated with joy and it is more likely to be repeated in the future.
Tip 10: If you are struggling to find the energy to support your child…
You can write inspirational affirmations down and post them to the child's desk, notebook or backpack. You can do this straight after the child has achieved something great, made effort or is having a tough time.
Here are some examples:
You are beautiful
You are unique
You are amazing at…(list their strength)
You will be an encouragement to many
You inspire me
You can do anything
You're doing a good job
I see you've been practising
I know you're trying your best
You are a great friend
You are a hard worker.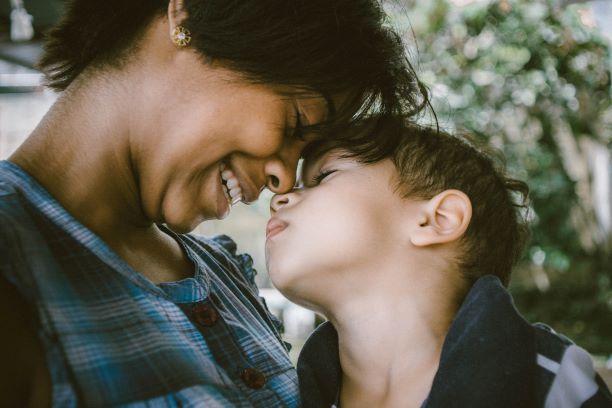 Finally, an inspirational quote to help you or your child face a bad day…
"Success is not final; failure is not fatal. It is the courage to continue that counts," – Winston Churchill.
Need some extra tutoring to support your child's learning?