November 10, 2020
As a parent of a child or young adult with Special Educational Needs (SEN), whether that's autism, dyslexia, ADHD or another SEN, it's likely that he or she would benefit from 1:1 bespoke tutoring sessions with a SEN specialist tutor.
Here are five skills that experienced SEN specialist tutors, such as those available through SENsational Tutors, have to enhance your child's development.
Skill 1: Unlock your child's love of learning – for life!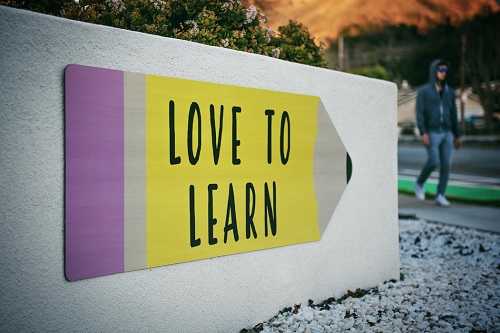 The specialist SEN tutors understand the power of incorporating your child's special interests and hobbies into the sessions to help instil a love of learning!
This may mean planning and preparing fun and active sessions which incorporate interests such as music, drama, trains, dinosaurs, cartoon characters, ninjas, art, nature (the list is endless) into the lesson. You name the interest, it's likely that a SEN tutor has made it into a bespoke and enjoyable tutoring session!
This could also mean harnessing a natural enthusiasm for being active by using a trampoline for a timed 'brain break' to disrupt the monotony of a task. Or this could mean encouraging a student who is arty to draw a picture to help solve a question – the skill of a specialist SEN tutor is to recognise and adapt to what makes each of his or her students 'tick'.
Playing games offline and online can also help to unlock learning and specialist SEN tutors will ensure that every game has a specific learning goal.
Skill 2: Differentiated and specialist teaching methods, including multi-sensory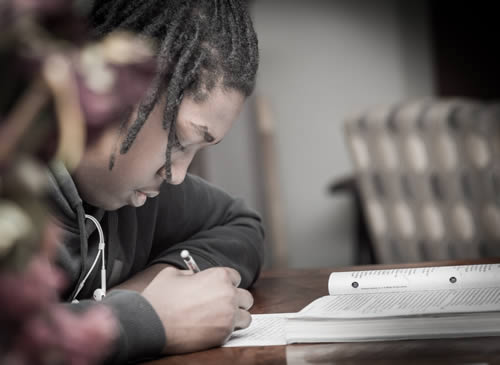 The passion to help a child or young adult in his or her individual learning development is a driving force for the specialist SEN tutors. Tutors are always patient, understanding and supportive; providing a calm and positive approach to learning.
Every student they work with will be considered for their own unique strengths and preferences so that a tailored learning programme to suit their needs can be developed.
Tutors understand the importance of a multisensory approach because of the common challenge some students with SEN have in processing language through hearing.
A specialist SEN tutor may incorporate learning opportunities where their student will experience things first-hand. For instance, a student may write and act out a play or record an assignment on video.
Students with dyslexia are commonly skilled problem solvers but often find it difficult to maintain focus on lengthy tasks. To accommodate this trait, a specialist SEN tutor can break down tasks into smaller chunks so that a student can focus on it for a shorter time.
Skill 3: Eliminate negative mindset barriers and develop Growth Mindset; change to "I CAN do it!"
Specialist SEN tutors are also experts in helping each child or young adult with SEN to develop his or her own growth mindset.
Someone with a fixed mindset will believe he or she is born with strengths and weaknesses and that changing his or her level of intelligence isn't possible.
On the other hand, a growth mindset is when a person understands that his or her brain is malleable and consequently he or she believes it is possible to become the best version of themselves.
One method of fostering a growth mindset which specialist SEN tutors can adopt into their tutoring sessions is incorporating positive phrases such as "you don't know it yet" or "you can do it if you practice" into the sessions. This will help a student to believe that it is possible to overcome the perceived hurdle that may be in front of them.
Skill 4: An understanding of the importance of routine and transition
Specialist SEN tutors understand how vital routine is to your child or young adult, so will organise learning sessions which are predictable and relatable.
Many children or young adults with SEN, including those with autism, may benefit from knowing what will happen next during a tutoring session. Verbal cues from a tutor such as "in five minutes please switch off the computer" and setting a timer, possibly with further reminders at 1 minute intervals, will create a structure that the child or young adult is likely to respond favourably to.
Students with SEN may especially benefit from visual cues. A specialist SEN tutor can incorporate a visual timer into their sessions such as the one pictured below. Alternatively, the SEN tutor may use a visual timetable, stories with pictures or laminated countdown cards to keep to a set timetable.
Skill 5: Understanding of common behaviours (including meltdowns and defiance) – and how to deal with them
Specialist SEN tutors understand what causes a child or young adult to become anxious or behave in challenging ways; that it may be because he or she is trying to communicate their wants or needs through undesirable actions or behaviours, that they are becoming overwhelmed, perhaps they have trouble understanding the expectations of a specific task, maybe the activity is too challenging or even too boring, or perhaps they are over or under-stimulated by their environment.
Therefore, if a child or young adult with SEN experiences a meltdown, specialist tutors know to remain calm and to keep their student safe. A specialist SEN tutor may encourage their student to ask for things they want or need, in a matter that is important to them as individuals. For example, this could mean saying "help" or holding a "help" sign during a task he or she is finding difficult.
Giving plenty of praise to a child or young adult to help him or her recognise and celebrate their own strengths and achievements is another method a specialist SEN tutor may adopt to build their students' self-confidence. Some students may also benefit from rewards to help inspire and motivate them. Your specialist SEN tutor can discuss the strategies that work best for your child, and incorporate them into the session.
Interested in specialist tutoring to support your child's learning?