October 4, 2020
Your Checklist:
Questions to ask a SENCO when applying for your child's secondary school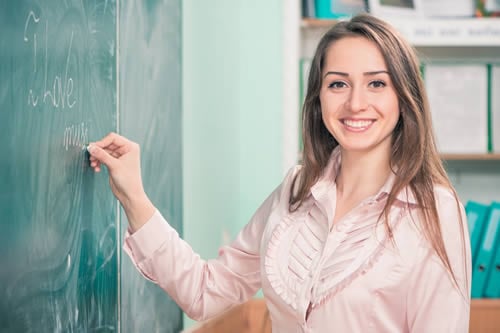 Choosing the right secondary school can be difficult for any parent – and for those who have a child with SEN (special educational need), such as autism, dyslexia, ADHD or sensory processing disorder, there are extra considerations to factor into this decision.
In these circumstances, talking to a special educational need coordinator (SENCO) can really help to shed some valuable light on whether the school in question may be the right fit for your child.
A SENCO is responsible for overseeing the day to day operation of the school's SEND policy and for ensuring that all students with SEN are equipped to obtain the right help and support they need at school.
To help you get the most of a conversation you may have with a SENCO, we've pulled together some questions we recommend asking to help you reach the right decision for you and your child with SEN.
Our Checklist:
Questions to ask a SENCO when considering secondary schools
Our list includes recommended questions from SENsational Tutors' founder and director, Joanna Gibbs, and SENsational Tutors' specialist tutor Susan.
Does your school have an inclusion quality mark? (Issued by Ofsted, an inclusion quality mark provides schools with a nationally recognised framework to guide their inclusion journey.)
How does your school make reasonable adjustments for children? (Under the Equality Act 2010, 'reasonable adjustments' mean a school or college must ensure that pupils with additional needs can fully participate in the education provided by the school, and that they can enjoy the other benefits, facilities and services that the school provides.)
How does your school manage one-to-one support for children?
How does your school manage reporting and collaborating with the parents of SEN pupils?
Is there an ARP (Additional Resource Provision) at your school?
Do teachers have any additional training related to SEN conditions? If so, what?
How would you measure your success with supporting families?
How does your work with parents and children to meet the needs of the EHCP (Education Health and Care Plan)?
What support do you get from outside agencies? How do you deliver/follow through the advice/programmes from these professionals?
What induction or transition package do you offer for children with SEN?
Who provides extra support for children with SEN?
Are all staff trained in working with children with SEN?
Are staff familiar with EHCPs?
What are the class sizes? Do you set for ability? If so, which subjects?
Will my child be taught in whole class, small groups, 1:1 or a mixture?
Will my child have a dedicated LSA (Learning Support Assistant) or will he/she have shared support?
Will my child have access to LSAs with specialist subject knowledge?
Will work and homework by personalised for my child, when necessary?
Do you have a 'buddy' system? (A buddy system pairs students in a class and asks them to support one another with specific tasks or skills.)
Do you run interventions for children? Which ones?
Do you have appropriate resources for my child e.g., ICT (Information Communications Technology) programmes, OT (Occupational Therapist) equipment?
Do you have a dedicated sensory room/chill out area/workstations etc?
How often do you have review meetings?
Can we have a home/school communication book?
Do you have links with other schools, special educational schools?
Do you have established support for children to develop social skills and for those who suffer with anxiety?
How can I work with the school to support my child at home? And how with the school work with me?
Above all, listen to your instinct and gut feelings about the school. Can you picture your child there, being happy and fulfilled?
Your choice needs to feel right, as well as being based on the evidence you gather.
Your friends or family might have other recommendations, but if you make your decision based on what you feel and have learnt, it's likely to be the right one for you and your child.
Need some extra tutoring to support your child's learning?