July 13, 2021
There's no doubt that parenting is a tough job but being an adoptive parent comes with a host of extra challenges.
All children need patience and understanding but adopted youngsters, in particular, tend to need extra help with emotional or behavioural issues, says Alison Woodhead, Director of Public Affairs and Communications with Adoption UK, a charity that supports families and campaigns for improvements to the legislation.
"There's a reason they were put in care in the first place and they will all have experienced some kind of trauma in their birth families," she points out. "Many will have been to several foster placements or care homes before they are eventually adopted so trusting people can be difficult for them."
On top of this, Woodhead adds, research suggests that one-quarter of looked-after children also have disabilities or special educational needs.
Giving a Child a Home is Rewarding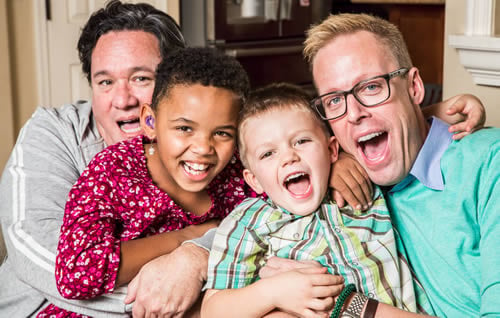 Despite the enormous responsibility of taking on a child with special needs, those who do so say it is deeply rewarding.
SEN tutor Kirsten is mum to three adopted sons aged between four and eight. The boys – who are siblings – all have behavioural, social and developmental difficulties while the eldest has suspected attachment disorder.
"Special needs is my passion. I've always loved being and working with children. I pictured myself cooking organic food and doing crafts with them but it's been nothing like that! It's full-on – we didn't unpack for three months after we brought them home. It's exhausting but I wouldn't change it for the world."
Kirsten says it's essential for adoptive parents to have a good support network of friends and family and to connect with other families going through the same process. "You also need to keep a sense of humour," she advises. "It's important to be silly sometimes and make them laugh. You also need to make time for yourself – it's quite common for adopters to become ill at first. I get up at 5 am every morning to meditate when the house is quiet."
An Emotional Decision
Laura is a qualified SEN teacher and tutor with almost thirty years' experience working with kids with special needs. She and her husband initially took a logical, practical approach when they were looking to adopt a child. They planned to take on a girl but instead, adopted two young brothers after falling in love with their profile pictures.
"I just knew they were meant to be with us," she comments. "They even look like my husband and me!"
Her elder son, now aged nine, has ADHD, though it took a long time to get a formal diagnosis, she says, because healthcare professionals attributed his busy, boisterous behaviour to settling into his new home. He attends school part-time, with Laura teaching him at home for the rest of the week. The younger boy has social, emotional and mental health challenges and 1:1 support at school.
Always on Alert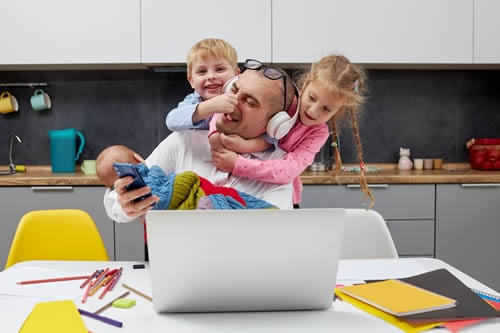 The most difficult thing about being an adoptive parent, Laura says, is the need to be hyper-aware of anything that might trigger a reaction to past traumas in the child. At the same time, she adds, you need to be open and honest about the child's original family. "One of my sons is extremely good at football – a trait he's inherited from his birth father," she explains. "We have to include this information in the narrative of his life even though his early years were difficult."
"Adoptive parents need to be resilient," she concludes. "These kids need so much unconditional love, and their needs can become more complex over the years. But when you get that breakthrough, when they say, 'I love you, Mummy,' it's all worth it."
More Adopters Needed
Alison Woodhead is also mum to an adopted daughter who has dyslexia and dyscalculia. "It's hard work but adopting her is the best thing I've ever done in my life," she says.
Adoption UK is part of a campaign called 'You Can Adopt' to persuade more people to consider taking on a child. Woodhead explains that, these days, anyone can apply regardless of their marital status, race, sexuality or income. "We've got single people who've adopted, trans people, same-sex couples – the only barrier is that you need to be over twenty-one," she clarifies. "We also need more BAME (Black, Asian and minority ethnic) adopters to come forward."